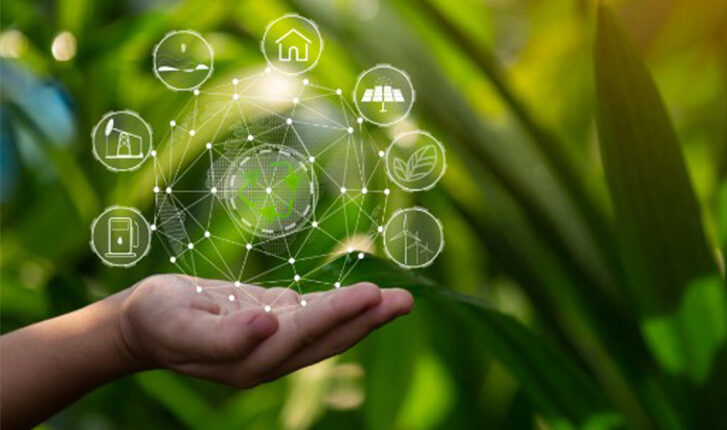 4 Ways Your Business Can Lower Carbon Emissions
Commercial businesses have a growing role to play in helping to reduce emissions and tackle climate change by actively working to reduce the size of their carbon footprint.  But what are the simple steps commercial ventures and organisations can take to reduce carbon emissions and environment impact?
Read on for 4 simple ways businesses can limit and reduce carbon emissions.
Recycle
Recycling is an obvious but effective route to take when looking to lower your carbon emissions.  Recycling is second nature in the domestic environment but adherence to recycling at work is often dictated by a clear workplace recycling policy and the availability of recycling containers.  A recycling policy needs to be clearly communicated to employees with recycling containers clearly labelled, easy to find and as available as traditional waste units.  Encouraging staff to bring their lunch into the office rather than purchasing items with excessive packaging should also be part of a workplace recycling policy.
Whilst encouraging active recycling, incorporating resources into operations that make use of recycled materials should also be part of a clear workplace recycling policy.
Sustainable Suppliers
Assessing your carbon footprint does not just start and end with your business – it also extends to your supply chain.  If you have a business policy in place to reduce your carbon footprint, supply chain eco credentials should also be a consideration when choosing suppliers to work with.  Look for suppliers that echo or complement your own focus on emissions reduction.  This could be part of the tendering process or alternatively a condition of engagement.
Carbon Offsetting
The offsetting of carbon output has become a popular route for modern businesses to take.  Whilst businesses can drive down their carbon impact through a range of measures, carbon offsetting can be an additional way to really push for net zero status by offsetting total emissions.  Offsetting is often the route taken by a business looking to mitigate the impact of residual emissions – or unavoidable outputs.
Carbon offsetting projects require some economic investment but can include external projects which work to tackle climate change or specifically compensate for an organisation's environmental impact.  Examples could include investments into renewable energy or reforestation and involves third parties helping to remove or limit carbon emissions.
The Green Office
Carbon offsetting should not be an isolated activity but rather complement existing efforts to reduce the carbon footprint of an organisation.  For example, investing in green energy and green office equipment is a practical and immediate way to reduce energy usage.
The Covid pandemic has really highlighted how remote or hybrid working can have a major impact on carbon emissions.   Getting commuting cars off the road and decreasing the amount of time staff spend in a physical office can offer one of the biggest reductions in carbon output for any business.  Hybrid or remote workplaces require less office space, which means less energy for heating, lighting, powering equipment or other office activities.  But not everyone can work from home, so there are still many ways to make the physical office environment a greener space.
Whether it's investing in solar panels to boost renewable sources of energy or even making the simple switch to modern, energy efficient office equipment and appliances – it all adds up to carbon reductions.  LED lighting sources as well as movement or timer-led lighting can have a huge impact on reducing energy wastage.  Encouraging employees to reduce dependence on high heating levels or air conditioning units by wearing more appropriate clothing can likewise have a major impact.
Want to find out more about how your business could be lowering carbon emissions? Why not speak to the energy consultants at www.consultivutilities.com today.