Create A Laundry Business That Meets Today's Customer Expectations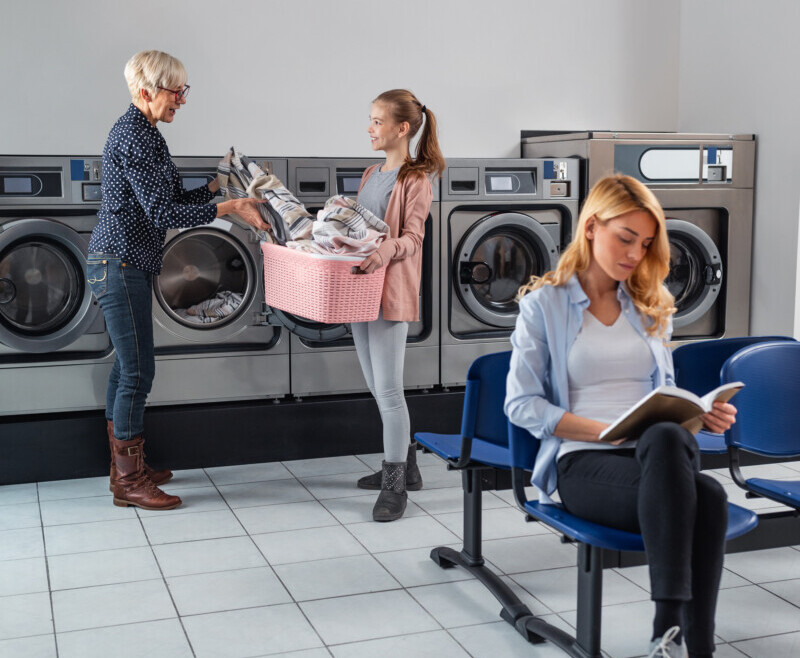 In today's business world, customer satisfaction is a key factor and focus of every business. It is a measure of how happy your customers are delighted with your products and services. Customers bring in the money, hence why you must ensure that you meet your customers' expectations while operating your laundry business. You must offer exceptional Girbau North America coin op laundry services to your clients. This post looks at ways to ensure that your commercial laundry business meets customers' expectations in the modern market.
Install smart and advanced washing machines
The first thing your customers notice when they walk into your laundry business is the condition of the commercial laundry machines that you offer. Ensure that your appliances meet current trends in the market to gain a competitive edge against your competitors. Advanced washing machines will help improve your business's bottom line since they will save on resources. Smart commercial washers are also easy to use by just tapping on the screen hence offering convenience which customers love.
Have innovative ideas on how to increase service offerings
It can be hard to grow a business that entirely depends on location in the current business environment. You must develop new innovative services such as providing quick and efficient delivery services. You can have customers who live away from your business premises but still provide the laundry service. Innovating new services is a great way to increase revenue in your business and attract new businesses. The best way to make more revenue is by creating a new service that does not require you to increase your operational budget or staff. If you offer a high-quality service, you will see that you will impress your customers and attract new ones at the same time.
Go green
Studies have shown that customers are now most inclined to go towards businesses that care for the environment. One way to do that is to reduce your water consumption and the energy used in your industry. Reducing the amount of water and energy you use can be a total game-changer for your business. It will save you a lot of money and help you increase your customer base simultaneously. Therefore, it is essential to look for ways to reduce the amount of water and electricity you use.
Adjust your operation hours
Many commercial laundry businesses open from morning till late at night. However, this can be very inconvenient for people who work night shifts and college students. If your business is located around such communities, you should consider adjusting your operating hours to cater to all customers. The 24-hour business model will not only set you apart from your competitors but also will help increase profit for your business.
There are many ways to ensure that your business meets your clients' expectations, but having excellent customer service will keep your customers coming. Your customer spends a lot of their money on your services, so a simple smile and 'thank you goes a long way to making them feel special.