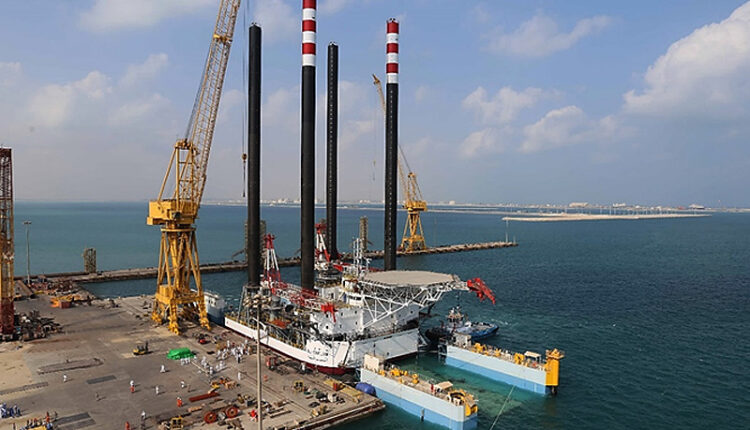 How Do Specialist Help in Offshore and Marine Construction Projects?
Offshore construction includes a wide range of facilities away from the shore. These structures have enabled the production of resources like gas, electricity, and oil. However, offshore structures like marine facilities, offshore wind turbines, and oil and gas platforms are exposed to various risks. Therefore, designing, constructing, and maintaining such structures require the experience and expertise of experts like IQIP. Learn about IQIP and the type of services and expertise in different markets like coastal and civil, offshore wind plants, oil and gas, etc. Such a company provides a range of cost-effective and reliable solutions to help construct, monitor, and maintain offshore structures. Here is what to expect from such a company.
Monitoring
Monitoring offshore and marine structures is vital to ensure their stability. Therefore, a specialist offers a monitoring system by integrating sensor systems that allow data collection and analysis. This helps control and foretell the stability and behavior of a structure. This way, it is easy to optimize maintenance and repair. Monitoring helps anticipate structural failures to provide room for improving safety and reducing possible environmental risks. It also helps predict the remaining life of a structure.
Repair and Maintenance
Marine and offshore structures are exposed to various harsh environmental conditions. These elements result in structural failure. This raises the need to find solutions to mitigate these issues for improved safety, stability, and prolonged life of the structures. Therefore, repair and overhaul maintenance services are necessary to curb these failures and keep the structures strong and standing for the longest time possible. They also minimize the future impact on the structure. Some strengthening techniques include pile jacketing, post-tensioning, coating, and concrete repair.
Lifting of Offshore Structures
Another thing specialists do is lift heavy equipment for the construction of offshore structures. A range of methods for heavy loads includes lifting, lowering, sliding, and sliding. Since wave action impacts offshore lifting, it needs intricate engineering and preparation. Equipment like an upending frame offers a better lifting option for heavy piles than cranes. Equipment like cranes is susceptible to bad weather and downtime for efficient lifting. Specialists offer bespoke services tailored to meet your needs and project requirements. They also offer opportunities for speedy construction and creativity.
Vibration Control
Seismic risks, vibrations from waves, and wind loading are some of the risks that offshore structures face. Therefore, mitigating these risks is critical to ensuring marine and offshore structures' stability, durability, and security. Therefore, specialists offer customized solutions for structures that need a restraining system.
Ground Improvement
Ground improvement is critical when erecting structural foundations to ensure stability, durability, and safety. This guarantees successful projects and reduces the cost of laying the foundation. The ground improvement includes dewatering, consolidating the soils, protecting the environment, ground freezing, and drainage for consolidating compressive soil.
Building Cut-off-Walls
Cut-off walls help structures resist lateral forces from elements like earthquakes. These waterproof and elastic structures keep water in the soil to prevent migration. They also help maintain water tightness. Therefore, they play a vital role in constructing marine environments.
Conclusion
Constructing offshore and marine structures is a process that requires a lot of planning and engineering. It requires advanced equipment since constructing in such environments is susceptible to wave action. Therefore, hiring specialists for the above services is paramount to installing stable, reliable, secure offshore structures.