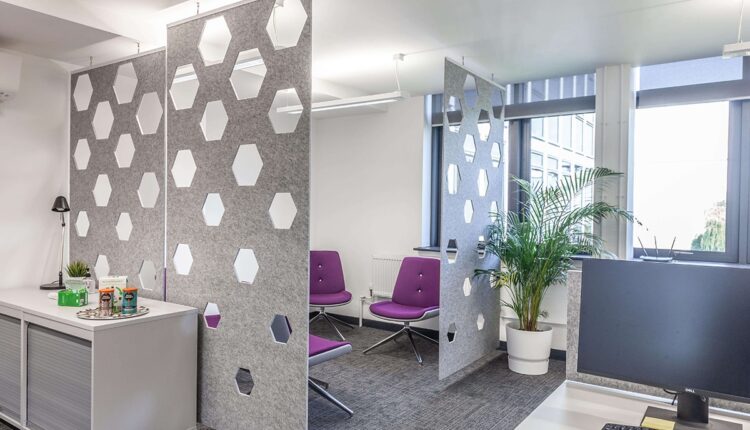 What To Look For In A Gloucester Commercial Fit Out Company
Moving your business into new premises can be both an exciting and daunting experience. One of the essential tasks you'll need to tackle is finding the right office fit-out company to help you transform your new space into a functional and productive environment. But with so many companies offering office fit-out services, how do you choose the best one for your business?
Here are some key factors to consider when selecting an office fit-out company for your needs:
Portfolio & References
A company's portfolio and references are a great way to assess its capabilities and the quality of its work. Check their website for their portfolio of past projects and look at some of their completed work. You can also look at their Facebook or Instagram accounts, which will usually show the latest projects they have completed. It will give you an idea of their work and whether they are a good fit for your needs. Additionally, ask for references from their past clients, and follow up with them to get feedback on their experience working with the company. It will help you to determine if the company can deliver on their promises and meet your expectations.
Quality & Safety Standards
Your office fit-out should be of high quality and meet all safety standards. A good office fit-out company should have quality control processes to ensure that all work is completed to a high standard and meets industry safety standards. Check if the company is accredited by relevant industry bodies and ask about their quality control and safety procedures. Additionally, ensure they have adequate insurance coverage to protect your business from potential risks.
Experience & Expertise
When it comes to office fit-out, experience counts. You need a company with a proven track record of delivering quality office design and construction results. Look for a company with a wealth of experience in office fitouts, particularly for businesses similar to yours in size and industry. Also, check the company's expertise in the latest design trends and office technologies. They should be up to date with the latest office design practices and be able to provide expert advice on how to maximise your space and create an ergonomic workplace that enhances productivity and employee satisfaction.
Project Management
An office fit-out in Gloucester can be complex and involve multiple stakeholders, including architects, contractors, and suppliers. A good office fit-out company should have a well-defined project management process and effective communication channels to inform you about the project's progress. Ask the company about its project management process and how they plan to tell you about its status. Additionally, ensure that they have a dedicated project manager who will oversee the project from start to finish, ensuring that it is completed on time and within budget.
Customisation & Flexibility
Every business has unique requirements, and your office fit-out should be tailored to your needs. A good office fit-out company should be able to offer customisation options and be flexible in their approach to accommodate your specific needs. Make sure the company takes the time to understand your business, your culture, and your goals before presenting any design proposals. It will ensure they deliver a fit-out that meets your needs and reflects your company's identity and values.